"Transformers": Storyboards (Video)
I quickly notice thoughtful sketches of the production design. See how the artists visualize destruction? Blocking of the confused soldiers is very interesting, along with being a really pretty story board example.
Scene: Blackout?s Rampage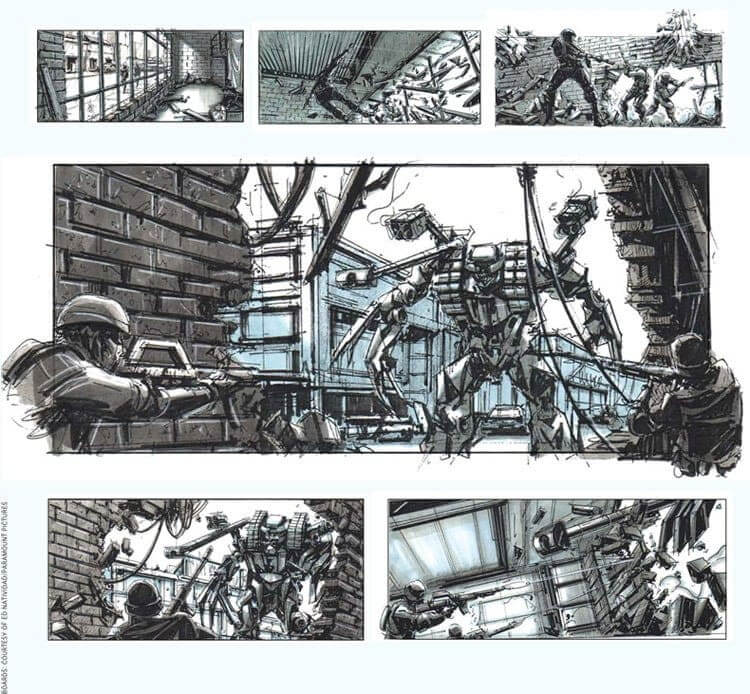 Storyboards by Ed Natividad for Michael Bay?s?Transformers.
Synopsis: Transformers is a series of American science fiction action films based on the Transformers franchise which began in the 1980s. Michael Bay has directed the first five films: Transformers, Revenge of the Fallen, Dark of the Moon, Age of Extinction and The Last Knight.